Cinturato P6 - 185/60R15 84H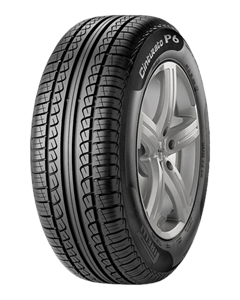 185/60R15 PIR P6 CINT K1 84H
Excellent performance for small and medium-sized cars
For small and medium-sized cars. A tyre that delivers excellent performance in wet conditions and whilst braking. Long lasting tread combines with high driving comfort.
ENERGY™ EFFICIENT:
Reduces fuel consumption and CO2 emissions.
CLEAN AIR:
Made from eco-compatible materials that minimise environmental impact, both at the production stage and throughout the life of the tyre.
HIGH MILEAGE:
Longer lasting tyre that maintains high levels of performance and safety.
Safety, eco-compatibility and savings characterise the CINTURATO™ P6™. Low rolling resistance enables the driver to reduce fuel consumption and therefore CO2 emissions, whilst the higher mileage saves money.
Approved for: Hyundai, Mercedes, Seat